Retainers
Retainers are the most effective methods of ensuring teeth stay in their original place after braces have been removed by the dental practitioner. The wide range of retainers on offer at Pearl dental clinic can meet most patients' specific needs.
Fixed braces or Invisalign is usually used to resolve issues concerning crooked teeth, spacing or overbite and can significantly increase the self-confidence of people who have been afraid to display their smile due to these alignment problems.
Once brace treatment is completed, patients must then wear retainers to maintain their teeth in their final position. There are several different types of retainers, they are:
Vivera retainers
Vivera retainers were invented by Invisalign to provide retention after orthodontic treatment. Vivera retainers are similar in shape and colour to Essix retainers however they are manufactured in a more accurate fashion making Vivera retainers extremely well fitting retainers.
Designed using the same technology as Invisalign, the procedure is set to result in a smooth and comfortable fit to ensure limited pain or discomfort for individuals.
This technology is provided for members of the public in a series of three sets of upper and lower Vivera retainers to ensure the best possible results in maintaining the position of teeth following the removal of braces. The retention regime for Vivera retainers is same as Essix retainers.
The advantage of having three sets of Vivera retainers is that, patients do not have to rush back to the dental clinic, should one retainer break or if the retainer is lost.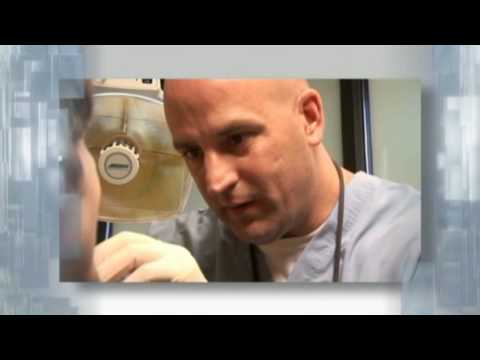 Fixed retainers
Fixed retainers are a notably valuable method of ensuring teeth remains in place following the removal of braces. Fixed retainers are discreet as they consist of a metallic wire bonded to the back of the front six teeth. They can be bonded to the upper or lower teeth or to both arches.
During the process, the retainer is bonded to the back of patients' front six teeth using white fillings and this keeps those six teeth in their final position.
What are the benefits/risks of fixed retainers?
Fixed retainers are always in place and so patients do not need to worry about forgetting to wear them one night. In addition, fixed retainers assist in stabilising mobile teeth, as well as reducing the risk of a relapse in heavily rotated teeth.
On the negative side, fixed retainers only fix the front six teeth and can't stop the premolars and molars from moving. Also fixed retainers can create oral hygiene problems as flossing the front teeth will be more difficult. Finally, fixed retainers can change the bite as the retainers white fillings can touch the tips of the lower teeth.
Essix retainers
The Essix retainer is created using a clear thermoplastic mould, which is intended to be used after the completion of orthodontic treatment.
This removable almost invisible retainer is designed to provide support to the teeth in a bid to prevent them moving out of their desired position after the removal of braces.
The Essix retainer is less obtrusive and more aesthetically pleasing than alternative Hawley retainers due to its natural-looking appearance. In addition, the lack of wires makes the fixture even less noticeable, which could be ideal for image-conscious individuals who are worried about the stigma attached to wearing the Hawley retainer.
The advantage of Essix retainers over Fixed retainers is that Essix retainers retain every tooth in the mouth and not just the front six teeth.
The retention regime for Essix retainers is usually:
Full time wear (20-22 hours a day) for the first four months after brace treatment.
Night time wear (12 hours a night) for the following 12 months.
Alternative night time wear (12 hours a night) thereafter.
Patients are recommended to have their Essix retainer checked by their Pearl Dental Clinic practitioner during regular check-up appointments as from time to time, these retainers will break down and need to be replaced.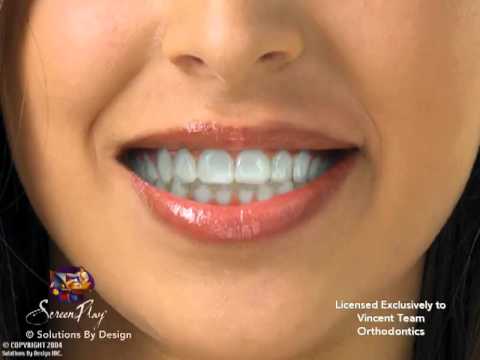 Hawley retainers
Patients hoping to improve the appearance of their smile using cosmetic dentistry could be well suited to receive the Hawley retainer, which is a removable fixture created from plastic and stainless steel wire.
This method of retention is commonly used after the removal of a fixed brace, which can be provided as a form of follow-up treatment.
Patients will see the best results from this treatment if they wear the retainer for the majority of the day for three months after their initial brace is removed. Following this, wearing the retainer at night time will ensure the newly corrected teeth remain in place.
Dentists normally recommend wearing the Hawley fixture for a few years following the end of orthodontic treatment time, with many practitioners believing the best results will be achieved if the accessory is worn until a patient's facial growth has ceased.
How do I look after a Hawley retainer?
A simple method of using a toothbrush and soap to clean the Hawley retainer should ensure it maintains its clean appearance. Some ingredients found in regular toothpaste can damage the plastic used to create the feature; however, proprietary cleaning agents are available to purchase.
Wearing the Hawley retainer is vital for patients who have recently had their braces removed, as the teeth will almost certainly return to their crooked position if not worn. If a patient loses the appliance at any period during treatment time, they should contact their dentist for a replacement immediately.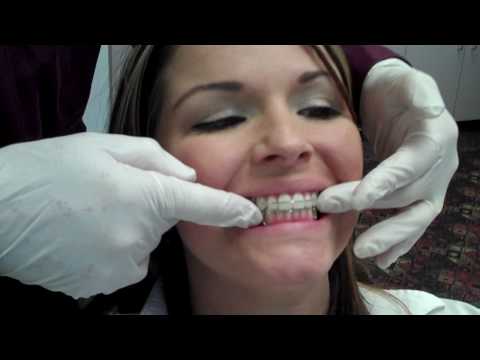 Pearl Dental Clinic is open 7 days a week. You can book an appointment by calling us on 0208 547 9997 or emailing us or booking an appointment online.