Retainers are the most effective methods of ensuring teeth stay in their original place after braces have been removed by the dental practitioner.
Once braces or Invisalign treatment is completed, patients must then wear retainers to maintain their teeth in their final position. There are several different types of retainers, they are:
Produced by Invisalign to provide retention after orthodontic treatment. Designed using the same technology as Invisalign, the procedure is set to result in a smooth and comfortable fit to ensure limited pain or discomfort for patients.
Vivera retainers are always provided in three sets to ensure the best possible results in maintaining the position of teeth following the removal of braces. The advantage of having three sets is that, patients do not have to rush back to the dental clinic, should one break or is lost.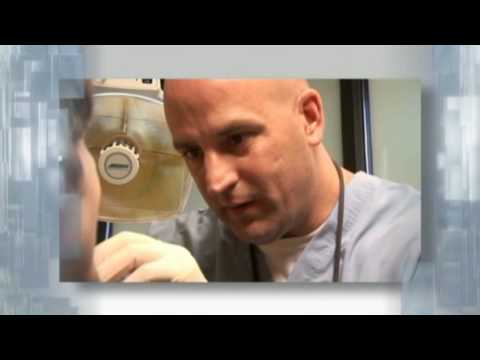 Fixed retainers are a notably valuable method of ensuring teeth remains in place following the removal of braces. Fixed retainers are discreet as they consist of a metallic wire bonded to the back of the front six teeth. They can be bonded to the upper or lower teeth or to both arches.
During the process, the retainer is bonded to the back of patients' front six teeth using white fillings and this keeps those six teeth in their final position.
What are the benefits/risks of fixed retainers?
Fixed retainers are always in place and so patients do not need to worry about forgetting to wear them one night. In addition, fixed retainers assist in stabilising mobile teeth, as well as reducing the risk of a relapse in heavily rotated teeth.
On the negative side, fixed retainers only fix the front six teeth and can't stop the premolars and molars from moving. Also they can create oral hygiene problems as flossing the front teeth will be more difficult. Finally, fixed retainers can change the bite as the wire and fillings can touch the tips of the lower teeth.
Essix Retainers
The Essix retainer is created using a clear thermoplastic mould, which is intended to be used after the completion of orthodontic treatment.
This removable almost invisible appliance is designed to provide support to the teeth in a bid to prevent them moving out of their desired position after the removal of braces.
The Essix retainer is less obtrusive and more aesthetically pleasing than traditional retention appliances due to its natural-looking appearance. In addition, the lack of wires makes the fixture even less noticeable.
The advantage of Essix retainers over Fixed retainers is that it retains every tooth in the mouth and not just the front six teeth.
The retention regime is usually:
Full time wear (20-22 hours a day) for the first four months after brace treatment.
Night time wear (12 hours a night) for the following 8 months.
Night time wear (8 hours a night) thereafter.
Patients are recommended to have their retainers checked by their dentist during regular check-up appointments as from time to time, these will break down and need to be replaced.
At Pearl dental clinic we provide a FREE Essix Retainer with annual top up of whitening gel for patients who join our practice membership plans.